Advanced Technology
Digital Radiography / Panoramic Digital X-ray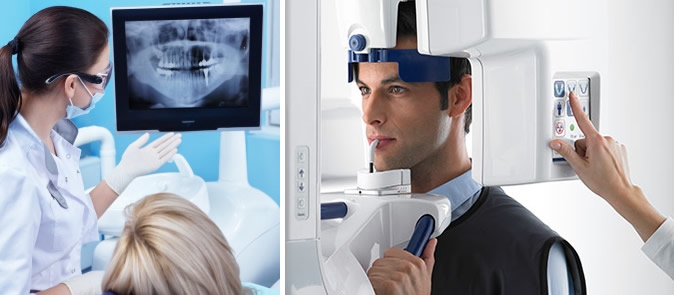 Digital x-rays reduce the amount of radiation needed for patient exams. By using digital x-rays, we can display patient x-rays on LCD screens for better patient education. Digital x-rays also provide for easy enlargements, as well as electronic storage and archiving of your x-rays, unlike traditional x-rays that can age and deteriorate.
Instrument Sterilization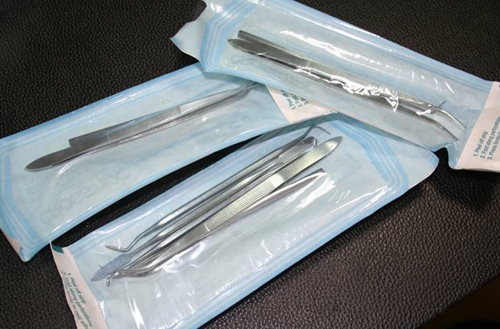 Our office has implemented the most advanced disinfection sterilization techniques available. Ultra-Violet Light Sterilizers in each treatment room!
We maintain all our treatment rooms, supply storage, laboratory and even our lobby at the highest cleanliness levels possible.
Intra-Oral Camera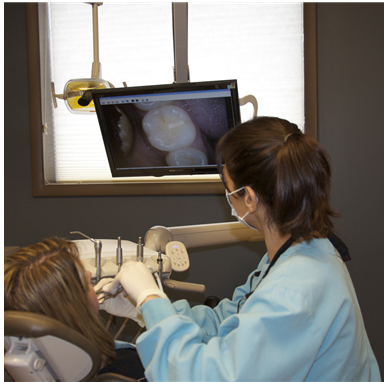 An intraoral camera is a small video camera that takes an X-ray of the outside of the gum or tooth. The intraoral camera resembles an oversized pen and although usage varies depending on the model-type, this image-taking device is typically outfitted with a disposable protective sheath for each new patient. While simultaneously viewing a monitor, the dentist inserts the camera into a patient's mouth and gently shifts it about so that images can be taken from a variety of angles.
Piezo Scaler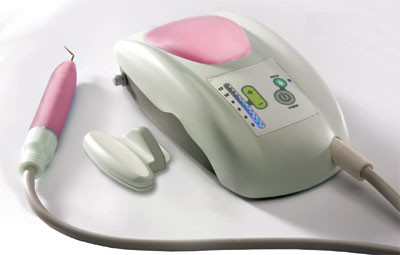 Removing the buildup of dental plaque, calculus, and stain from your teeth is necessary to your long-term oral and overall health. The Piezo Scaler is a state-of-the-art ultrasonic scaler that not only removes this buildup, but does so in a gentle, effective, and efficient manner.
The Piezo Scaler delivers on this promise by offering the following benefits:
Decreased treatment time
More efficient removal of dental plaque and calculus
Less tissue trauma
Excellent stain removal
In addition, the Piezo Scaler causes less irritation to patients than other types of scaling methods. This means that along with your healthier smile, you will be at ease throughout the procedure—from beginning to end.
Soft Tissue Laser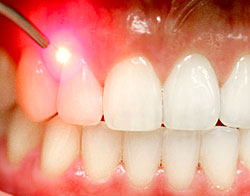 For patients who find the vibration and high-pitched whine of traditional drills uncomfortable, there is another solution: laser dentistry. With this device there is no cause for heat or vibration in the mouth, and improves our patients' comfort levels drastically, and is technologically advanced in that it can be used for treatments such as periodontal therapy (treatment for gum disease), or for cosmetic treatments like gum recontouring.
This innovative treatment uses laser-energized, cool water spray to cut soft tissue without generating any heat. And unlike some traditional dentistry procedures, the soft tissue laser will not irreversibly damage the soft tissue or pulp underneath your teeth. Cutting-edge, effective, and reliable, the soft tissue dental laser is the solution many patients have been waiting for.