Air Abrasion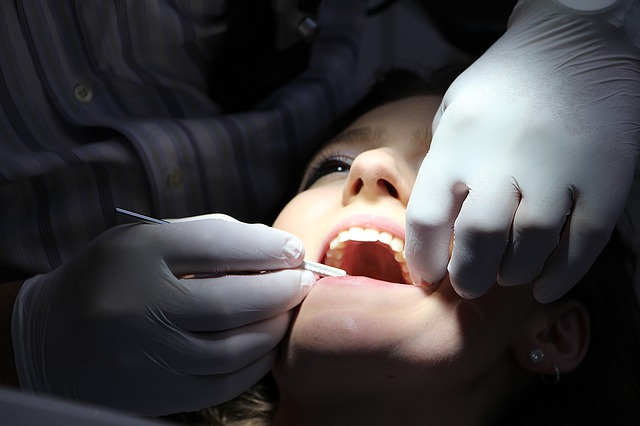 Many people associate the high-pitched whirring of a dental drill with pain, and the sound alone can cause some individuals to wince. In fact, you might hear the average adult say that they wait for the problem to "go away on its own" in an effort to avoid encounters with the drill.
Traditional drilling not only frightens patients away from their required dental visits but it also adds more discomfort with its need for accompanying anesthesia. To resolve both problems at once, Carlsbad Village Dentistry is proud to introduce air abrasion technology to our Carlsbad patients.
What is Air Abrasion?
Air abrasion is a relatively new technique utilized to repair tiny cracks and imperfections on a tooth in a painless and often anesthesia-free manner – in a single visit to our office. During the procedure, a small device not unlike a sandblaster emits a powerful stream of pressurized air containing aluminum oxide particles to remove debris and decay.
As the stream of particles comes into contact with the tooth's problem areas, the particles of decay fall away from its surface. The result is a gritty feeling in your mouth, which is rinsed away almost instantaneously using a small suction device.
Some of the other unique benefits of air abrasion include:
Leaving more of the healthy tooth structure intact
Generating no pressure or heat
Reducing the risk of subsequent chipping or fracturing
Promoting a stronger bond of the restorative material to the tooth
Offering a simpler, minimally invasive alternative
When Is Air Abrasion Technology Used
Although air abrasion is not suitable for extensive work to install crowns and bridges, it is often used for bonding procedures as well as on various tooth restorations involving cavities, chips and fractures, and superficial stains. When you come in for your initial consultation, Dr. Dudzik and team will be happy to discuss whether air abrasion will be sufficient to repair your distinct problem.
To learn more about our state-of-the-art air abrasion in Carlsbad, CA, please do not hesitate to contact Carlsbad Village Dentistry today. All it takes is a call to 760-434-3103 or an online form via our website, and you can say goodbye to the dental drill once and for all!