Tooth Fillings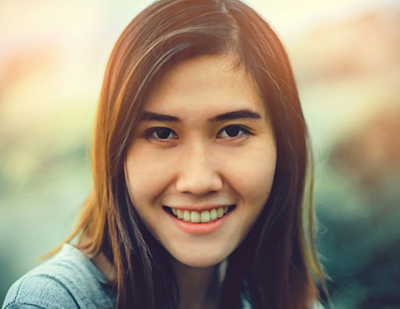 As you are likely aware, a cavity is a hole in your tooth that can be caused by decay, cracks, fractures, and more. If left untreated, cavities can lead to an accumulation of bacteria that further weakens the tooth structure and begins to spread below.
Because not all cavities cause a toothache that would alert you to the problem, it is critical to diagnose and fill in the hole as soon as possible: This is where tooth fillings come in. At Carlsbad Village Dentistry, we are committed to providing a variety of tooth fillings to our Carlsbad patients.
Types of Tooth Filling Materials
There are many types of filling materials available, each with its own advantages and disadvantages. Composite fillings, along with silver amalgam fillings, are the most widely used today. Because composite fillings are tooth colored, they can be closely matched to the color of existing teeth, and are more aesthetically suited for use in front teeth or the more visible areas of the mouth.
Your dentist Dr. Dudzik will discuss the best options for restoring your teeth following your initial evaluation. Once the material is chosen, we can schedule your filling placement – a single, short visit to our office:
We numb the affected tooth with a local anesthetic to prevent discomfort while we clear the cavity of bacteria or decay.
Once the problem is gone, we place the filling material into the cavity and harden it with a special light until it fuses with your tooth.
Mercury Filling Replacement
If you want to avoid having metal or a visible dark spot on your teeth, we offer more options for your fillings. If you have gotten silver-mercuty fillings, we can replace them with compsite fillings that are tooth colored. These fillings bond very tightly so they look like they are part of your tooth. They naturally match with the color of your teeth so no one will know they are there. They are also more resistent to decay so you can enjoy good looking teeth for longer.
Tooth Fillings Maintenance
Tooth fillings are highly durable and will last many years, giving you a long-lasting, beautiful smile. As with most dental restorations, however, fillings are not permanent and may someday have to be replaced. We strongly recommend that you attend your biannual dental checkups so that we can monitor the condition of your fillings, as not replacing them in a timely manner can lead to an onset of decay and once more compromise your tooth's structural integrity.
To learn more about the quick yet efficient tooth fillings in Carlsbad, CA, please do not hesitate to contact the team from Carlsbad Village Dentistry today. Simply call 760-434-3103 or complete our online contact form, and we will be happy to help make your cavities a thing of the past!