Teeth Whitening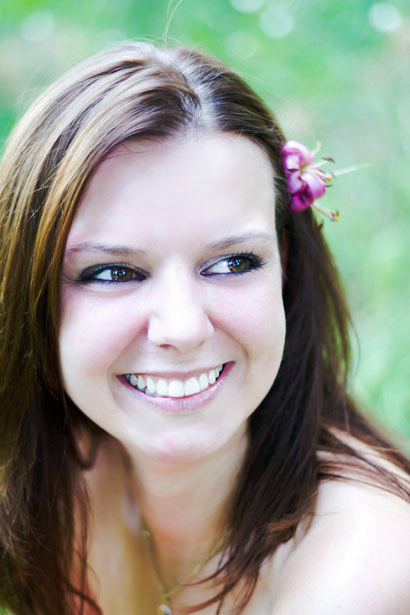 Perhaps you are comfortable with the shape and condition of your teeth, but you might wish that they were just a little whiter, a little brighter. Unfortunately, drinking coffee, tea and soda, cigarette smoking, and taking tetracycline antibiotics all contribute to tooth discoloration. When combined with natural wear and tear, any of these factors can make teeth seem dim and dull.
Longer Lasting Brighter Smiles
With the advent of teeth whitening, more and more patients with nearly perfect teeth seek to brighten the color of their smiles and bring them one step closer to perfection. To help you achieve that goal, the Carlsbad Village Dentistry team is proud to offer state-of-the-art teeth whitening to our Carlsbad patients.
Teeth whitening is a simple, non-invasive procedure that dramatically brightens the color of stained or discolored teeth. A hydrogen peroxide solution is applied onto the surface of teeth, which reaches within the tooth enamel and removes deep staining for long-term whitening results. There is a variety of teeth whitening options available to choose from today.
Take-Home Whitening
Many patients prefer to use an at-home whitening method to brighten their teeth. This affordable, flexible alternative includes custom-fit whitening trays, a whitening gel available at different levels of concentration and amounts dependent upon your individual needs, and precise instructions on how to achieve the level of whiteness you are aiming for. With take-home whitening, you also have the freedom to adjust the color of your teeth as desired!
Zoom! Whitening
The ZOOM! and Zoom! Advanced Power whitening systems provide brilliant white teeth in only one hour at our office. This is the same sophisticated whitening technique you may have seen on the TV reality show Extreme Makeover, which has worked miracles on even some of the deepest stains in patient smiles.
We also offer the NITE WHITE ACP at-home tray gel system, brought to you by the manufacturer of ZOOM!. This home alternative creates the same dazzling effect as the in-office system, but it is affordable and flexible to fit your lifestyle.
Teeth whitening is a proactive, healthy step toward beautifying the appearance of your smile, but it is not right for everyone: The hydrogen peroxide present in the whitening agent may case tooth irritation in some patients, and there may be underlying dental problems to address prior to revisiting the option to whiten. For these reasons, as well as lack of effectiveness, we also do not advise you to purchase over-the-counter whitening strips and trays.
Are you ready to transform your smile with professional teeth whitening in Carlsbad, CA? If so, we welcome you to contact Carlsbad Village Dentistry today. Simply call 760-434-3103 or complete our online form, and we will be happy to help you dazzle the world with your brilliant smile!