Dental Crowns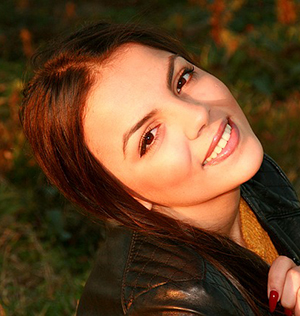 A human tooth is one of the most timeless elements of the entire body, built to outlive everything but your very bones. Unfortunately, severe breakage and decay can compromise a tooth's integrity, thereby leaving it with inadequate structure needed to survive and interfering with its healthy function. In the past, extraction was the only option – but not anymore!
With the development of dental crowns, restoring a compromised tooth is as simple as replacing the old structure with a brand new one without disturbing the tooth's foundation. To that end, the Carlsbad Village Dentistry team is proud to bring this revolutionary treatment to our Carlsbad patients.
A dental crown is a high-quality porcelain cap that is placed over a tooth that has undergone an extensive procedure to remove decay, replace a large filling, or repair a large fracture. Not only does this restoration enhance the strength and aesthetics of your smile but it also saves the tooth from extraction.
BruxZir Crowns
BruxZir Solid Zirconia is an aesthetic alternative to traditional metal crowns or full-cast restorations. Originally marketed as "more brawn than beauty" and intended for the back molars, today's BruxZir crowns feature natural translucency and an authentic color palette for seamlessly restoring the front teeth as well.
This solution is ideal for restorations requiring extra durability, such as crowns beneath partials or screw-retained implant crowns. The chip-proof durability of BruxZir crowns also makes them perfect for bruxers who have broken natural teeth or previous porcelain-fused-to-metal (PFM) restorations, as well as patients lacking the preparation space for a PFM.
E-Max Crowns
The E-Max crown is a type of all-ceramic crown that is fabricated to be tough and enduring yet delicate in appearance. Many patients prefer this option for its longer lifespan and high aesthetic appeal. It is made from a single block of lithium disilicate ceramic: a top-grade material that has been harvested for its toughness, durability, and opaque qualities.
E-Max crowns are considered a breakthrough in dental crown technology, as they are the most closely matched restorations to natural tooth structure and appearance. There is no metal alloy base, which means no unsightly grey color around the gum line. There is also a significantly lower risk of chips or fractures as compared to many other types of crowns.
To find out more about your options for dental crowns in Carlsbad, CA, we welcome you to contact us and call 760-434-3103 or make an appointment online today. Dr. Dudzik and the entire Carlsbad Village Dentistry team look forward to providing you with a strong and durable smile for decades to come!