Veneers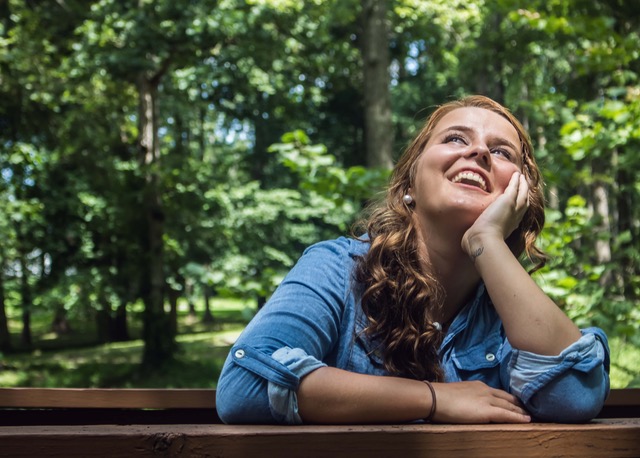 We all want proportional, evenly aligned teeth in a beautiful smile, but not all patients have the means, the time or the desire to undergo extensive restorations to achieve that goal. If caught early, nearly every dental imperfection can be reversed in a way as simple as placing a brand-new layer of enamel onto the affected tooth and making the problem disappear!
Modern dentistry has created a revolutionary treatment to do just that: Cover the problem and protect tooth structure in a quick and simple manner. The Carlsbad Village Dentistry team proudly brings this solution to our patients by offering veneers in Carlsbad, CA.
Porcelain Veneers
A veneer is a thin piece of porcelain cemented over the front of a tooth to change its color and/or shape. This restoration is typically used on teeth with uneven surfaces or those that are chipped, discolored, oddly shaped, unevenly spaced or crooked.
Porcelain veneers are fabricated by a dental lab technician working from a model provided by your dentist. They require removing a small amount of enamel from your teeth to accommodate the veneer, thereby making placement irreversible. Little or no anesthesia is needed, and the entire process typically entails 3 appointments: diagnosis and treatment planning, preparation, and bonding.
Made from a medical-grade porcelain material that seamlessly matches natural tooth structure and appearance, veneers can mask all manner of cosmetic imperfections and are ideal for masking discolored fillings in front teeth. Porcelain veneers also have a longer life expectancy and color stability than bonding, and are highly resistant to staining from coffee, tea, or even cigarette smoking.
Composite Veneers
With composite veneers, a resin material is applied in layers to the tooth and sculpted directly in your mouth to achieve the desired aesthetic. This quick and simple restoration is utilized in situations of minor chipping or discoloration of natural teeth. It is can also be used for minor cases of misalignment to offer the appearance of more aligned teeth.
The greatest advantage of composite veneers is their reversibility, as they can be removed and replaced as needed. Composite veneer therapy is an art, and the skill of our lead dentist Dr. Dudzik can attest to that!
Lumineers
Dental LUMINEERS® are different from traditional veneers in the way they are manufactured and placed. This restoration is as thin as a contact lens and is placed over existing teeth without having to remove any tooth structure. Like other types of veneers, LUMINEERS are an excellent cosmetic solution for stained, chipped, discolored, or misaligned teeth.
An ideal candidate for this procedure must have sufficient tooth enamel on which to bond the LUMINEERS to ensure long-term results. Since they do not require the removal of tooth structure, LUMINEERS can be removed if circumstances require it – such as for extensive dental treatment that becomes necessary at a later date.
To learn more about your options for veneers in Carlsbad, CA, please do not hesitate to call Carlsbad Village Dentistry today at 760-434-3103. Dr. Dudzik and team look forward to restoring your smile to perfection in the blink of an eye!