Snap-On Smile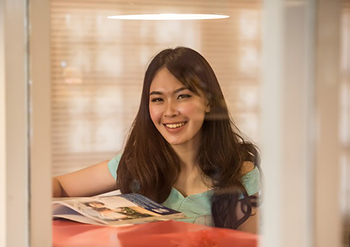 The elusive "perfect smile" is quite possible to achieve with one or more visits to your cosmetic dentist's office. However, this smile typically comes with a hefty price tag that many individuals simply cannot handle. This is where the Snap-On Smile comes in.
The Snap-On Smile was invented by a dentist who realized that not everyone can afford thousands of dollars to get a Hollywood smile makeover. Because we share the same vision at Carlsbad Village Dentistry, we proudly offer the Snap-On Smile to Carlsbad, CA.
The Easy and Affordable Solution for a Perfect Smile
After years of extensive research and development, the Snap-On Smile has become an easy, affordable, non-invasive solution that offers the smile of your dreams in just one click. Its unique, proprietary formula of hi-tech dental resin makes it very thin yet extremely strong. It fits directly over your own teeth to give you a natural-looking smile regardless of virtually any aesthetic problem you may have.
This innovative treatment is available for upper and lower teeth, and it can serve as a temporary or permanent cosmetic solution for a variety of situations, including:
Gapped, crooked, stained or missing teeth;
Patients who are not candidates for bridges or implants;
Patients who would like a Hollywood smile without the expense and discomfort of complex and invasive dental procedures;
Patients who have an old-fashioned removable partial denture and want a beautiful, more comfortable alternative;
And much more!
Get Your New Smile
Obtaining a Snap-On Smile is as simple as visiting our office for a consultation, during which we determine whether you are a candidate for the procedure. If so, we discuss your unique preferences and take digital impressions of your visible front teeth. 3 weeks later, you come in for the placement of your fully customized cosmetic restoration.
The Snap-On Smile has been proven to provide a life-changing experience for individuals of all ages. It allows you to eat and drink as you normally would, and it is very easy to maintain. With proper care and maintenance, your restoration can last for several years.
To learn more about the innovative Snap-On-Smile at our Carlsbad dental office, we welcome you to contact us or call 760-434-3103. You can even set up an appointment online today. Together with Dr. Dudzik, the Carlsbad Village Dentistry team looks forward to bringing a confident smile back into your life at a fraction of the cost!